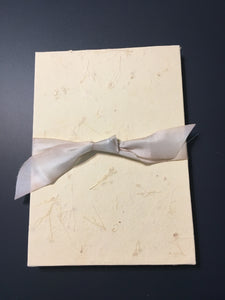 Details: Accordion Book. Cover: Natural white handmade botanical paper on book board. Ribbon closure: gold, raw-edged silk ribbon.
Pages: Card stock suitable for graphite, colored pencil, pen, and even markers!
Measures: 5" x 7" with 12 pages measuring 6.5" x 4.5" 
Handmade by Claire Formilan, wrapped in white tissue and tied with colored string.